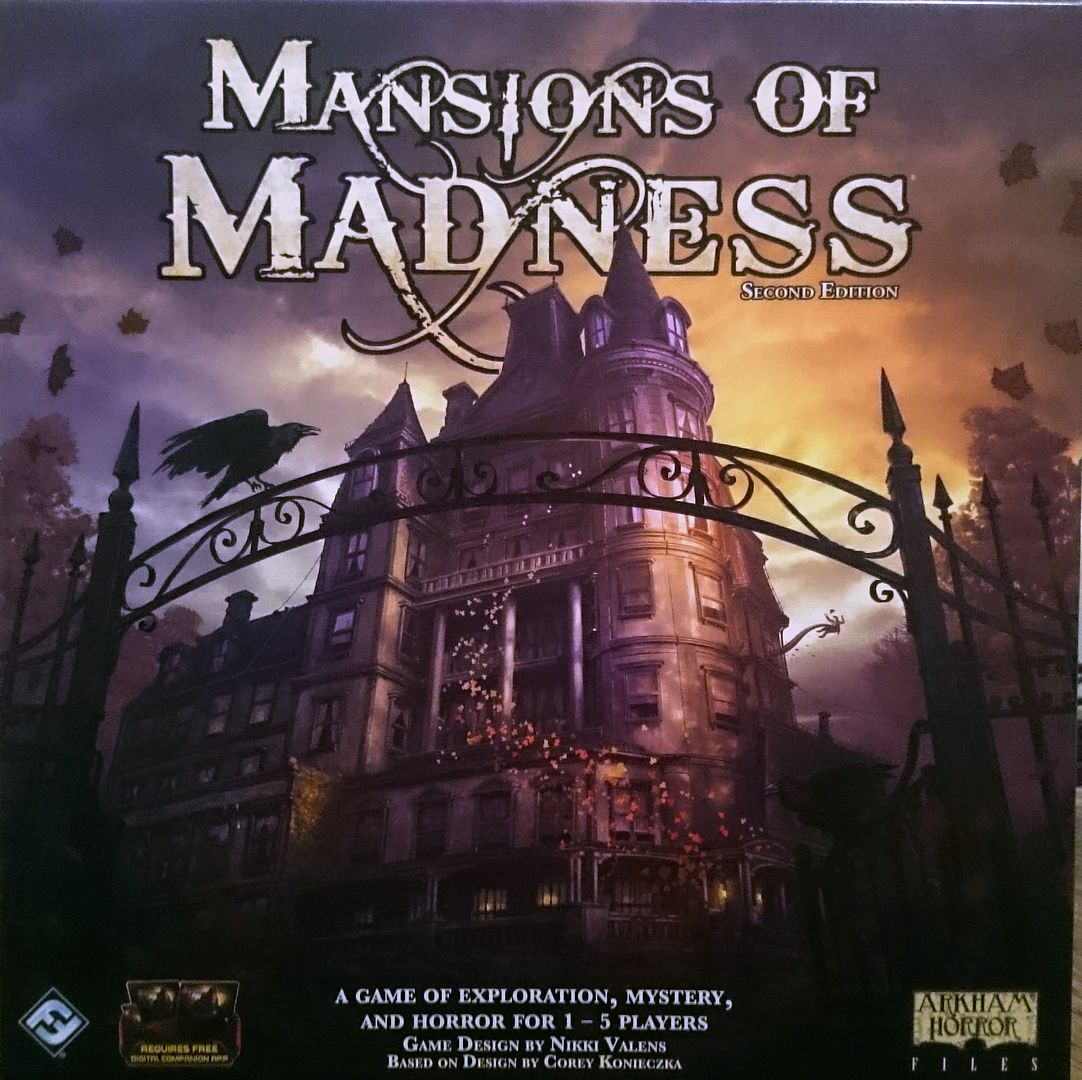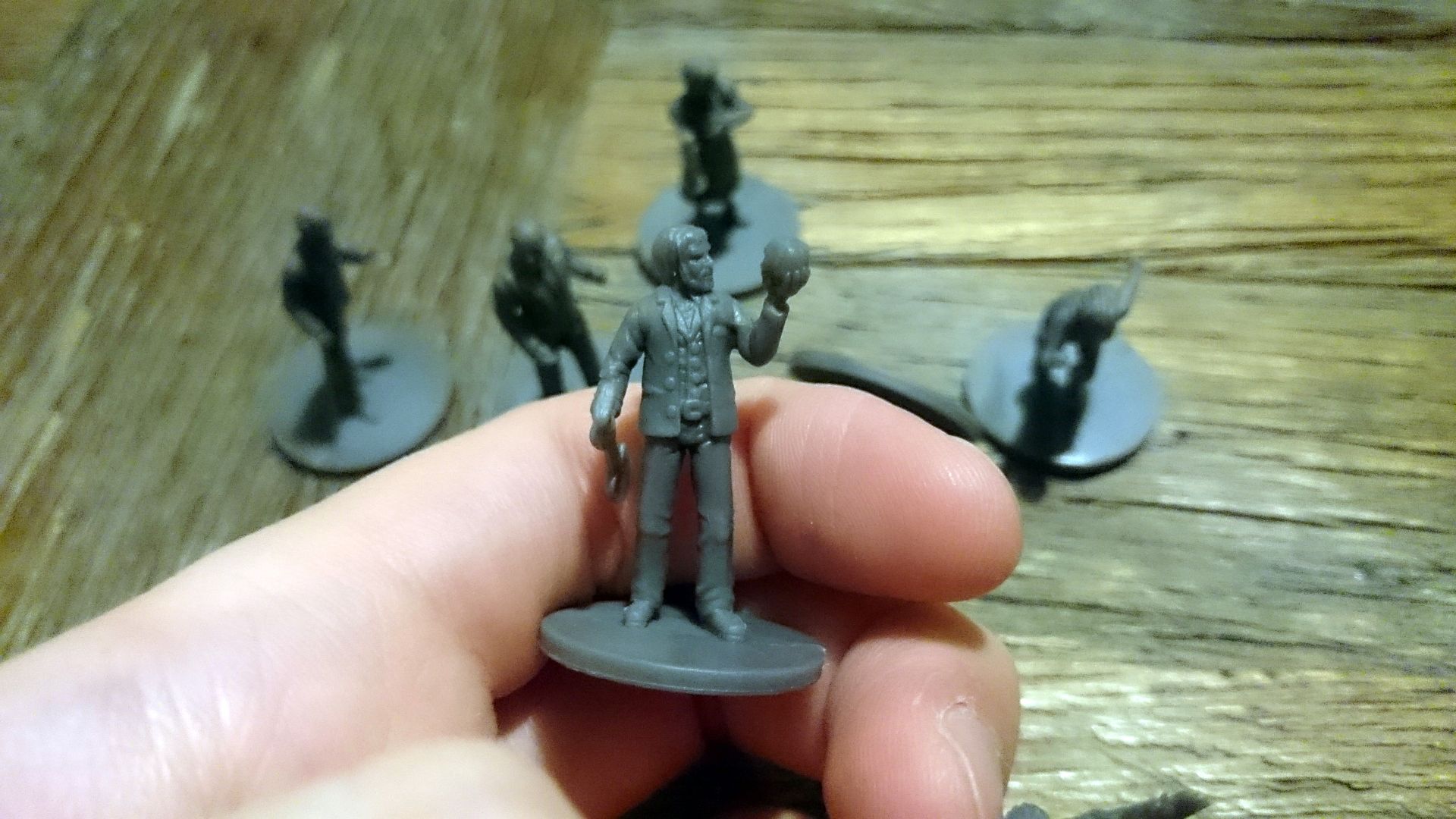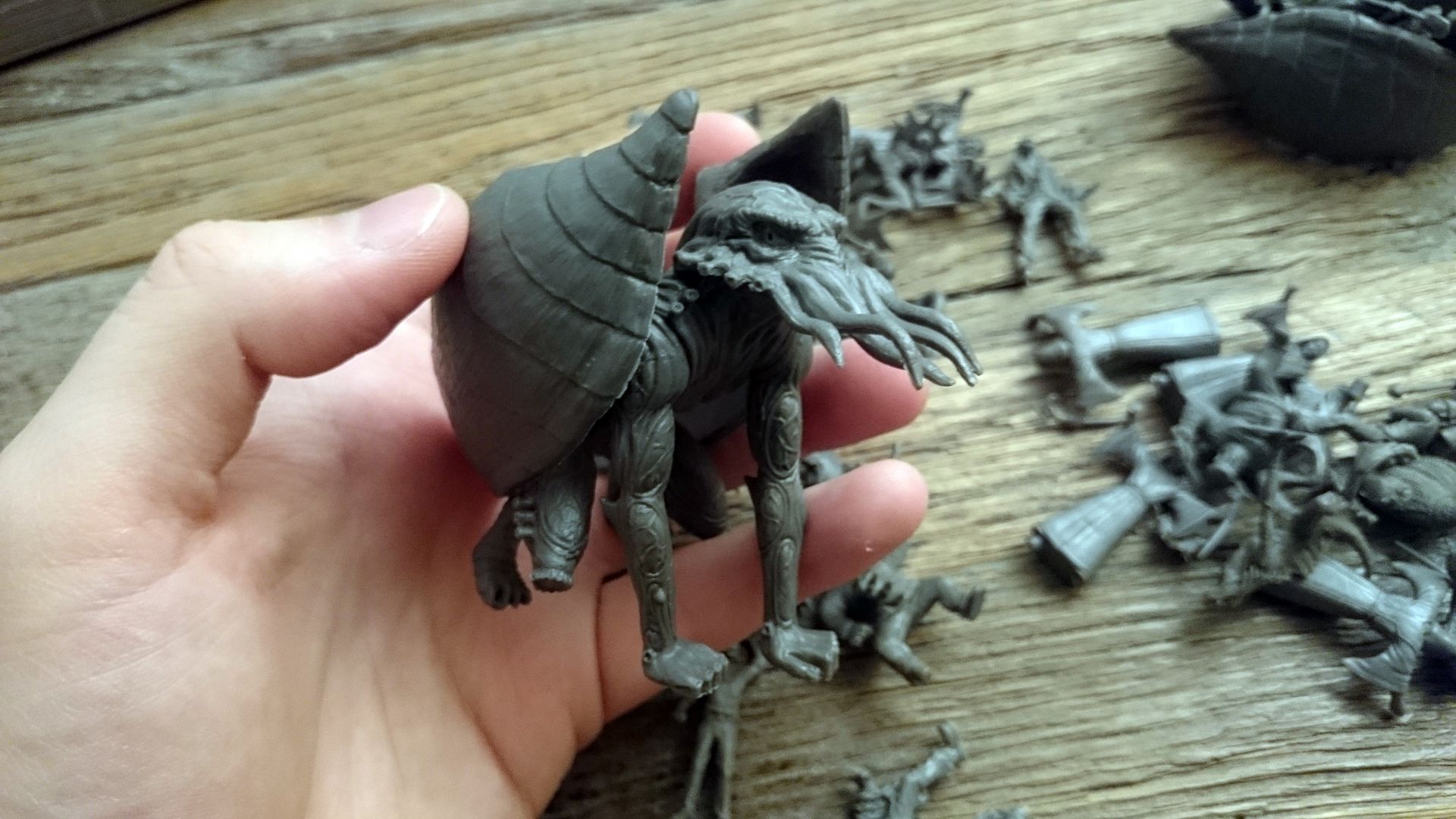 Mansions of Madness 2nd edition has been out for a while now, and Caroline picked this game up last Friday since we had been talking about it and the new central feature - tablet app taking the role of the game master. It was very expensive, but after some pondering if found its way to our home and we spent most of Friday evening and the whole of Saturday playing it. 
I feel as if I have enough experience to write down a review,
which will start with my experience of MoM: 1st edition. I didn't like it. It was a game that was extremely cumbersome and riddled with moments that bogged down the gameplay and adding the insane amount of setup time it just killed any wish to play despite having some good things. One of imo few good things was the feeling that you played a kind of roleplaying game light with a board and miniatures to help you keep track of the action instead of a pure Pen & Paper adventure. Sadly it often devolved into a action/combat oriented game with monsters spawning left and right. 
Another drawback was also the need for one player to take on the role of the game master, some people find this role to be fun and I don't blamed them (I had a pretty good time playing the GM in Descent 2nd edition) but in MoM: 1st ed you had to prepare a lot of stuff and keep things and story details in mind, mistakes could ruin the whole experience. It also made it impossible to solo-play the game, which is bad since all previous Lovecraft inspired boardgames by Fantasy Flight Games allowed you to do so (Arkham Horror, Eldritch Horror and Elder Sign). Finally, if you
ask me, the models for the monster and the big bases were the definition of ugly and an unnecessary element, the few times we played it at my house we ran the monster tokens without minis/black plastic bases. 
Moving on to MoM: 2nd ed it looks like FFG cleaned up a LOT of problems and redesigned the game quite heavily while still keeping the framework and most of the models/board pieces intact.

First of all, the game requires an app to act as the game master - you can't play without it. The app runs on both PC, iOS and Android - so players should have a lot of device options to run the heart of the game.